Chairman's letter to the community
Dear Fellow Devotees,
It is an honor and privilege to be elected chairman of this august institution of our community. I sincerely appreciate the board to have given me this opportunity a second time. I would do my best to serve the community and carry on the tradition of service and of enhancing the quality of spiritual and religious aspects of the members and their families in the greater Birmingham region. I seek your continued whole-hearted support and commitment to your own temple.
The vision to have a temple was to be able to unite the community and provide a place to worship, learn and teach ourselves and our children about the Hindu religion and our various languages and celebrate our festivals together as a big family. With your support it has done that since the doors were opened in spring of 1998.
We have two very capable priests doing an admirable job. The newly elected board is committed to serve and attempt to enhance the services provided at the temple and Vidya Mandir.  Your suggestions and input is requested.  The board feels  the temple should be the place  for all spiritual and religious activities. Since April 2017, we have  started weekly Yoga session, every Saturday at Vidya Mandir ( 10:30 to 11:30AM). These are free for members and their families.  Adult and youth religious classes are planned. We are bringing the  Chinmaya mission sessions to the temple this summer. We are attempting to bring the various language classes  to be held at the temple. Music classes are also planned to be started.
We are planning to start a new program in which the families will be receiving emails at the time of birth days and anniversaries of family members and they will be informed about special archana performed by the priests. Your family information will be required which you can submit via the secure link that will be provided. This information will not be shared or revealed to anyone else. It is our way of having a personal touch with each family. Please let us know how you feel about this.
The temple web site has been upgraded and will be providing  latest listing of all the activities and community news. Please visit and you can give feed back, become a member and donate if you wish online. Soon you will be able to book temple facilities and schedule Pooja with the priests.
I personally would like  your input to enhance your experience at the temple. Please feel free to contact me or other  board members. I look forward to serving the community over next 3 years. May lord's blessings be with us and our families!
Sincerely,
Yoginder Nath Vaid, Chairman THTCCB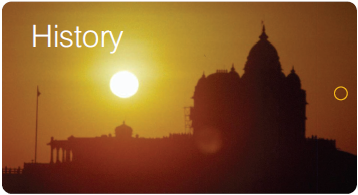 The inspiration for this project came from late Mr. Krishna Khuran in the summer of 1993.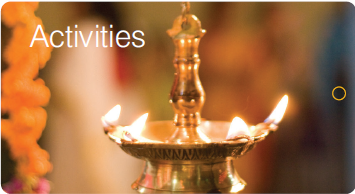 We have Activities like Yoga sessions,Music classes ,religious classes..ect …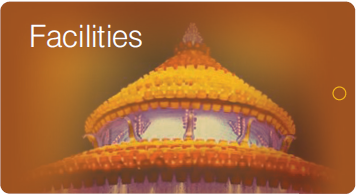 We have two Auditoriums in the name of RAMA & LAKSHMANA, To book please contact admin at thtccb@gmail.com.